Is This a Major Source of Fat Gain? Food Allergies Making You Fat Video
Dr. Mark Hyman shares some enlightening information in this video about the role of food allergies, digestive health and gut bacteria.
Dr. Hyman does a great job of explaining the science and studies supporting this topic.
I learned a lot from watching this. Check out the video and share your thoughts below in the comment box. Towards the end he shares 3 good action tips.
Food Allergies – Are They Making You Fat?
Most Common Food Allergies
He talks about how inflammation from food allergens is one of the root causes of weight gain. Inflammation can also cause pain in the body. For temporary pain relief sometimes essential oils can be helpful.
Check out Olba's Analgesic Salve – Buy from Medfaxx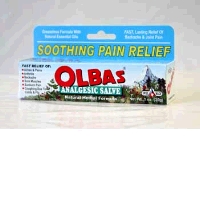 Wheat and gluten
Peanuts
Dairy
Soy
Eggs
Corn
Yeast
One of the important tips he gives is to eat a whole food, fiber rich diet. This helps out the good bacteria in your gut. And also provides good nutrition.
He recommends probiotics as well to boost the friendly bacteria.
I personally use Probiotic 11, because it contains 11 strains of good bacteria, instead of just one. Full Disclosure: I get a commission if you buy this from Nature's Sunshine, thank you.